Ayalon Cities Association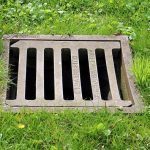 Waste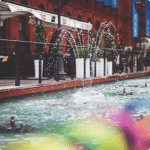 Mosquitoes
Warning
: file_get_contents(): SSL operation failed with code 1. OpenSSL Error messages: error:14090086:SSL routines:SSL3_GET_SERVER_CERTIFICATE:certificate verify failed in
/home/ayalonb/web/ayalonb.co.il/public_html/wp-includes/class-wp-image-editor-imagick.php
on line
154
Warning
: file_get_contents(): Failed to enable crypto in
/home/ayalonb/web/ayalonb.co.il/public_html/wp-includes/class-wp-image-editor-imagick.php
on line
154
Warning
: file_get_contents(https://ayalonb.co.il/wp-content/uploads/2016/11/street-cleaning-188997_640-150x150.jpg): failed to open stream: operation failed in
/home/ayalonb/web/ayalonb.co.il/public_html/wp-includes/class-wp-image-editor-imagick.php
on line
154
Garbage
Ayalon Cities Association
Ayalon Cities Association is in charge of treating the regional sewage, mosquitos eradication and garbage disposal.
Ayalon Cities Association is a union of regional municipalities including- Ramla, Lod, Beer Yaakov, Modiin-Mackabim-Reut, Shoham, Modiin Ilit. , Regional municipalities Gezer, Hevel Modiin, and Mate Binyamin, 
Ayalon Cities Association is the owner of the fourth largest   WWTP in Israel which commenced its operation in 1999, and treats 300,000 capita, producing 21 million cubic meters each year. 
Ayalon Cities Association supplies mosquitoes eradication services in 26 Km of river streams in which the effluent flows.
Ayalon Cities Association WWTP
The Ayalon Cities Association WWTP was established as a regional plant to treat the sewage emanating from the member municipalities.
The WWTP is located close to the Nesher cement factory near the town of Ramla east of highway 6.
The domestic and industrial sewage flows through a system of pipes and is pumped by sewage pumping stations to the WWTP. The sewage inflow takes place through two main pumping stations located near Modiin, and the Ramla-Lod area.
The WWTP treats currently an average of 58,000 cubic meters of sewage daily and around 21 million cubic meters each year.
The waste water treatment process is a biological treatment, with no added chemicals. The produced effluents are used partly for agriculture irrigation, surplus effluent flows to nearby river.  The method of treatment is activated sludge. This method enables a growth of micro-organisms which are fed from the pollutants in the sewage, and remove the bulk of the pollutants from the liquid.
The production of effluents results in the creation of sludge originated from the micro-organisms (which are essential in waste water treatment). The excess sludge goes through several stages of treatments which are designed to reduce the amount of the organic material for preventing an environmental nuisance, and achieving the required sludge quality necessary for removal to composting processing site. Sludge volume reduction is achieved by centrifugal dewatering.
The produced compost is then used as fertilizer in agricultural fields.    
Upgrading and enlarging Ayalon WWTP Project
The existing WWTP was constructed for daily flow of 54,000n m³/day, producing secondary quality effluent. The upgrade of the WWTP and its expansion which are taking place in the last two years will enable the WWTP to treat a daily sewage flow of 81,000 m3. The WWTP will serve an expected significant population growth of up to 450,000 inhabitants.
The effluent quality will be upgraded to tertiary effluent. The high quality effluent can be recycled for unlimited agriculture irrigation, or flow to nearby river. 
The effluent upgrading includes-
-  advanced biological treatment for nitrogen compounds and phosphorus removal, in addition to organic compounds removal
- effluent filtration and disinfection by hypochlorite.
Ayalon Cities Association puts an effort to stand the regulation of effluent and sludge quality, and serve the growing population. The project will be accomplished in 2017.